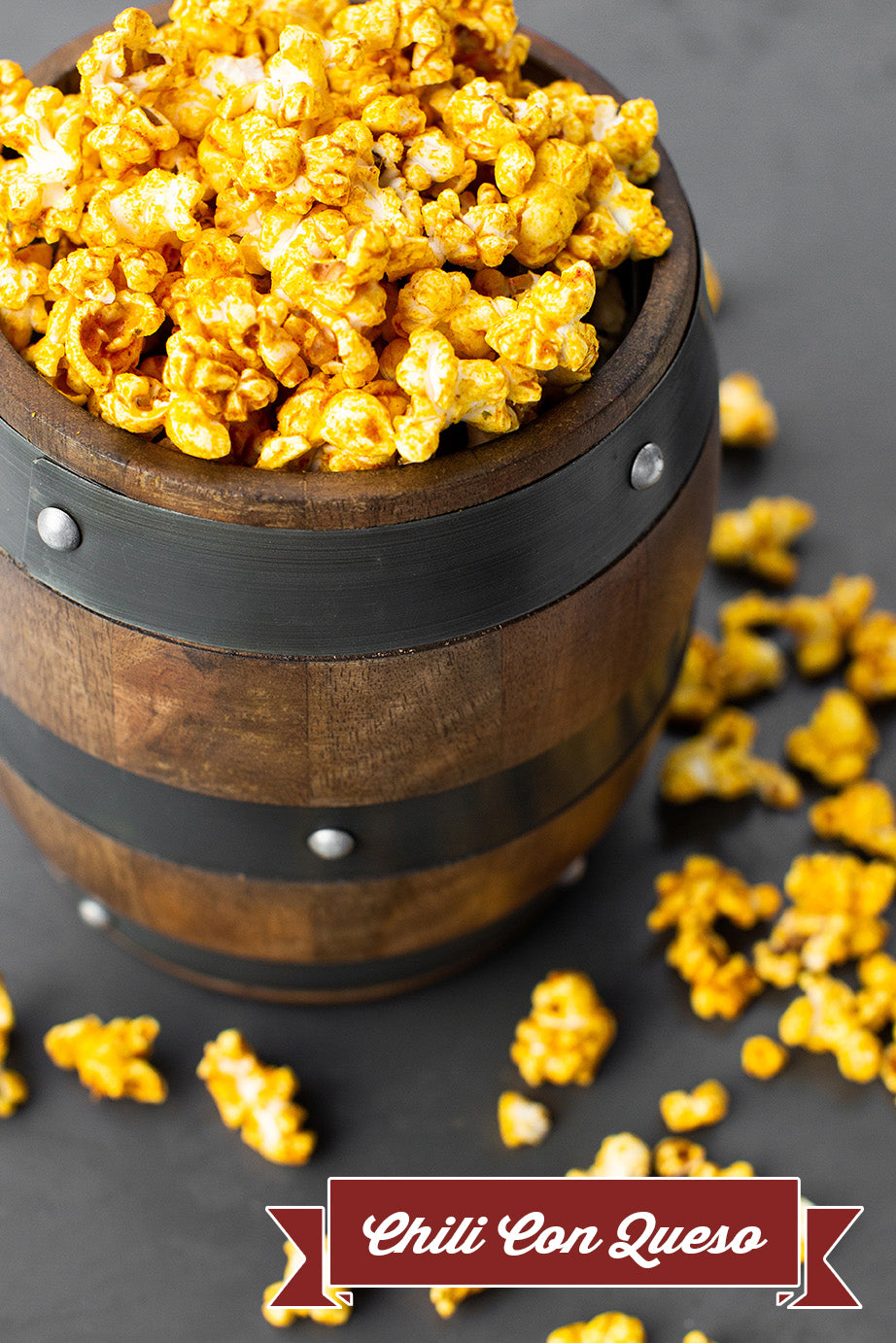 Chili Con Queso
Chile peppers and melted cheese make for melty goodness. Put that kind of flavor on popcorn, and life is good. Seriously, if everyone ate delicious Chili Con Queso popcorn, the world would be a better place. 
Non GMO and Gluten-Free 
Allergy information: Contains coconut oil, soy and dairy
Manufactured in a facility that also processes peanuts, tree nuts and wheat.
Our Flavors tab shows pictures of our gourmet popcorn and provides a description of the flavors we have available to purchase.  To make a purchase, please view our online ordering options at Shop Gifts, Shop Tins or Shop Build-A-Case.  Individual bags of popcorn are not available to purchase from our online store.
Learn about our Bag Sizes.