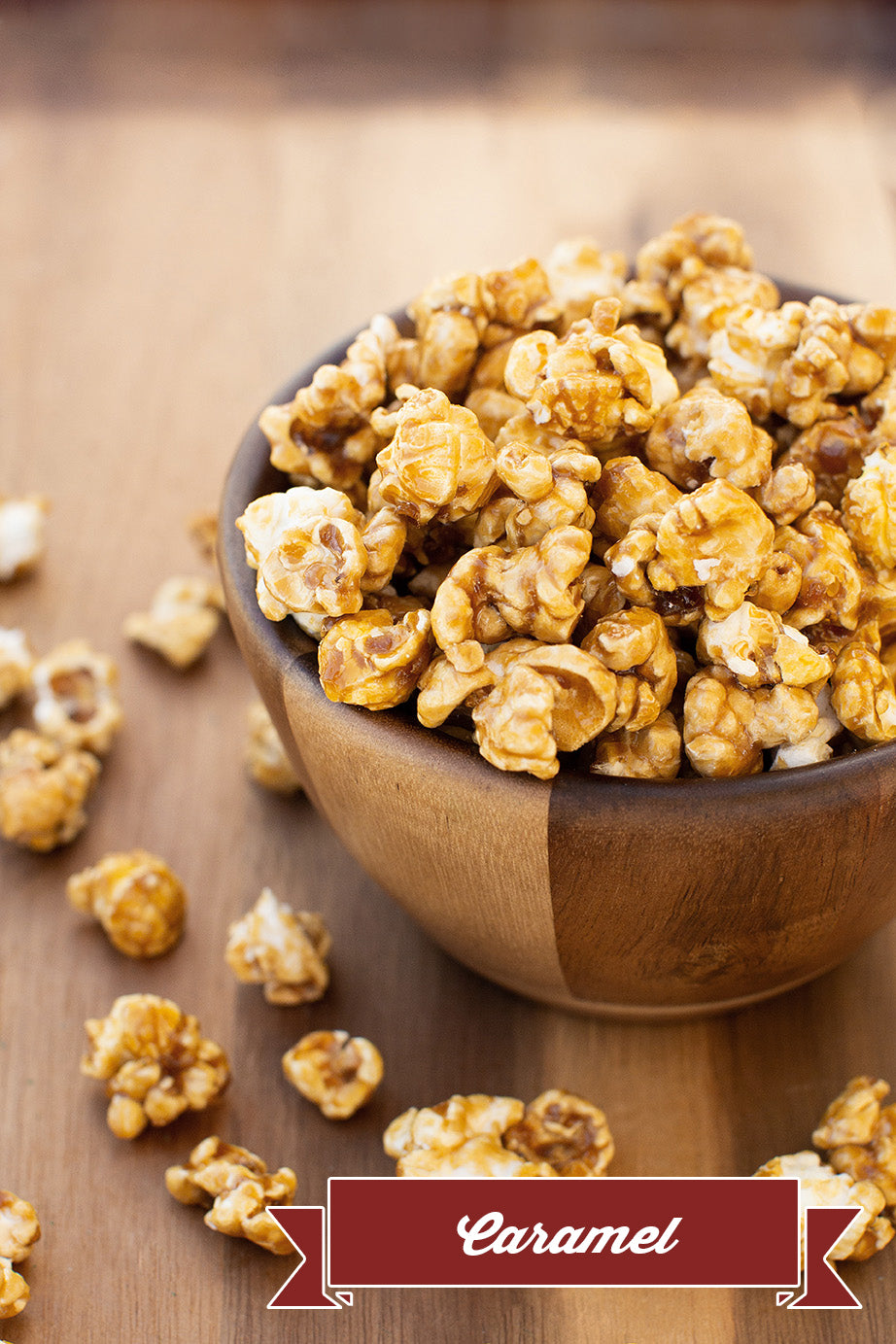 Caramel
Caramel is the base ingredient of our caramel and specialty popcorn recipes. We make sure this is the best caramel popcorn around, since we use this delicious, caramel-y goodness in so many recipes. Mix it in with other flavors, and let us know when you find a combination that needs to be shared! We'd love to hear from you. 
Non GMO and Gluten-Free 
Allergy information: Contains coconut oil, soy and dairy
Manufactured in a facility that also processes peanuts, tree nuts and wheat.
Our Flavors tab shows pictures of our gourmet popcorn and provides a description of the flavors we have available to purchase.  To make a purchase, please view our online ordering options at Shop Gifts, Shop Tins or Shop Build-A-Case.  Individual bags of popcorn are not available to purchase from our online store.
Learn about our Bag Sizes.