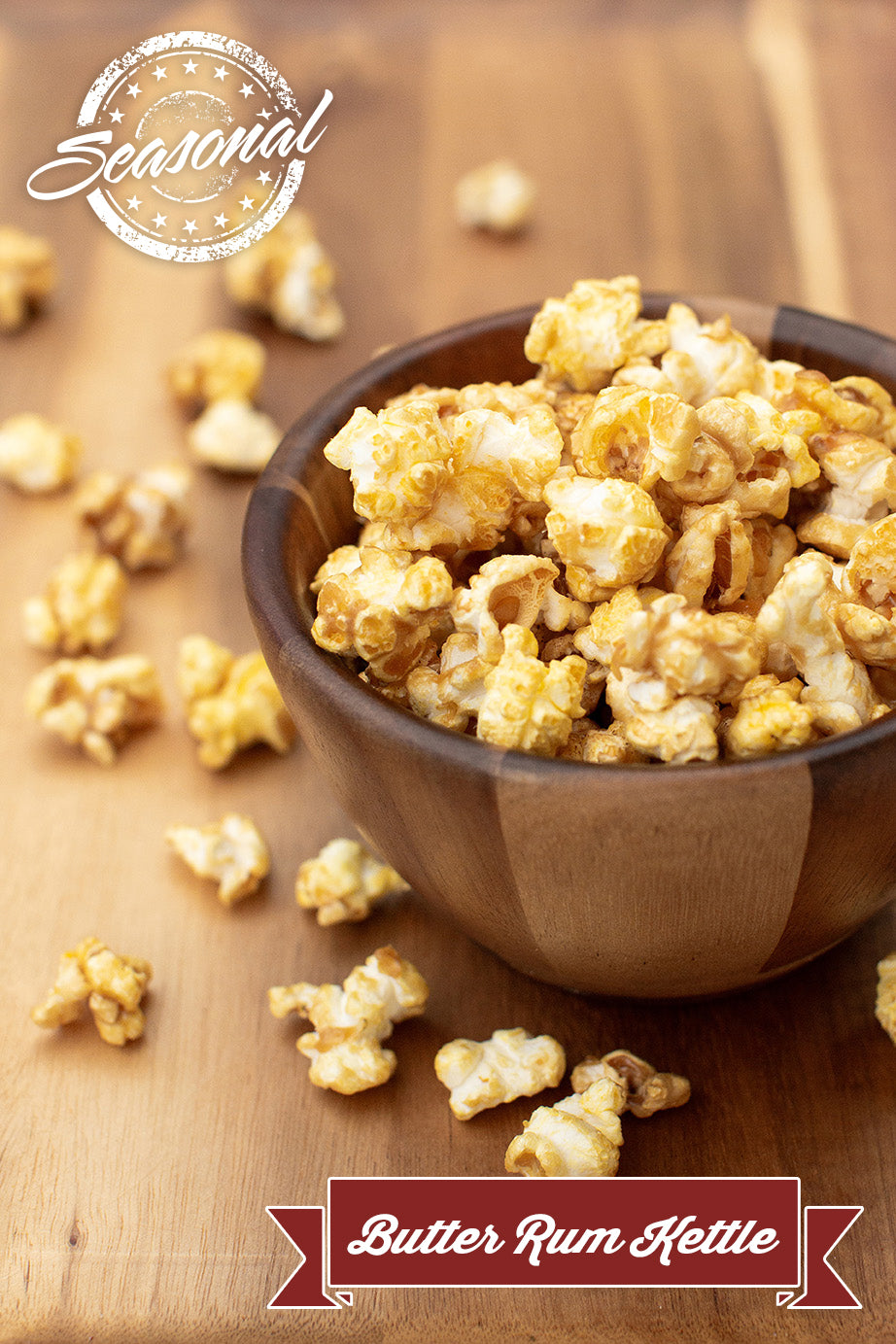 Butter Rum Kettle - Seasonal Winter Collection
Butter Rum Kettle has a creamy and smooth, buttery rich flavor!  That is the best way to describe this holiday favorite.  You'll want to share some of this around a cozy fire!
Non GMO and Gluten-Free 
Allergy information: Contains coconut oil, soy and dairy
Manufactured in a facility that also processes peanuts, tree nuts and wheat.
Our Flavors tab shows pictures of our gourmet popcorn and provides a description of the flavors we have available to purchase.  To make a purchase, please view our online ordering options at Shop Gifts, Shop Tins or Shop Build-A-Case.  Individual bags of popcorn are not available to purchase from our online store.
Learn about our Bag Sizes.